Best Supplier of Building Roofs, Tiles and Power Panels
We are a family owned and operated business providing a range of high-quality building solutions, across Victoria. BuildCor is one of the most recognized and trusted suppliers of building products for residential construction. Being one of the steadfast CSR Hebel suppliers, we also provide Spanish Slate & Welsh Slate roofing tiles in Melbourne, Bendigo and Regional Victoria as well as Supply & Install services of all slate roofing throughout Melbourne and Regional Victoria. We have also recently teamed up with Masterwall to bring you a Certified Polystyrene Cladding System that you can trust!
We are a Boral Roofing Distributor, providing the Supply and Installation of Boral Concrete, Terracotta Roof tiles and other roof tiles melbourne. We have a range of Bricks, Blocks and Cladding materials to suit all styles of residential construction and design.
We source construction products from top brands across the globe, such as CSR, Boral, Luxury Stone, Austral, PGH, Selkirk, Hebel and Cemintel. No matter what type of construction projects you are into, we have everything to make your project a huge success. Whether you have a construction project that has to be commenced from the scratch or you are planning to renovate your space, our professionals will help you with everything. Our building products are opted by various types of customers in the construction industry, including builders, renovators, developers, owner builders, tradesmen and retail clients, within Victoria. Our exhaustive construction product range includes, but is not limited to:
Bricks
CSR Hebel
Wall cladding products
The CSR Hebel products supplied by us includes Hebel fence, Hebel Power Panel XL, Power Block,. We also supply premium quality polystyrene sheets, concrete and terracotta tiled roofing products from Boral Roofing as well as quality Spanish & Welsh slate repair and restoration services of all sizes in all areas of Victoria.
Hebel Designs that Balance Art and Technology
Apart from supplying superior quality building solutions for construction projects, we also provide some world-class Hebel design guides. Our extensive design portfolio entails state-of-the-art designs for the following:
Low-rise and detached multi residential walls and flooring systems
Facade design and installation guide
Low and high-rise multi residential party halls
Low and high-rise multi residential external walls
Guide for industrial and commercial wall installation
Right from designing your new facade to choosing the right exterior wall cladding and getting them installed, we will assist you in everything. We also provide luxury stones, such as natural roof slate supply in Victoria. This can also be backed up by our excellent installation services. Our end-to-end approach of providing world-class products and services is aimed at offering our customers with a comprehensive building construction solution.
Get Your Free Quote Now
If you still have queries, please feel free to reach us on 9359 3434 or write to us at info@buildcor.com.au. You can also post your queries online. Our friendly staff will get back to you with a materials' estimate. We can also arrange for an installation service if required. So what better reason are you waiting for? Call us right away to get your free quote now!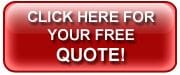 | | | | | | |
| --- | --- | --- | --- | --- | --- |
| | | | | | |